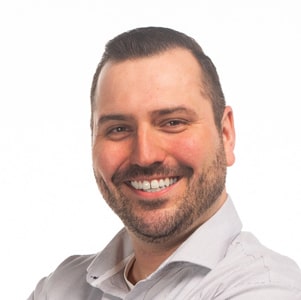 Show Schedule for
Rob Balsdon
Rob Balsdon is originally from Ontario where he attended an arts high school for acting but when his report cards all said the same thing, "behaviour sometimes distracts others," he knew comedy was calling.
Rob now lives in Kelowna, BC and performs regularly to audiences throughout the Okanagan Valley. His comedy style combines a brutal honesty with a likable innocence and a very quick wit; beware, his contagious smile!  In 2010 Rob began his own comedy company called Train Wreck Comedy, which to this day is Kelowna's number one stand-up comedy show that showcases the best comedians from all over North America. Throughout his comedy career, Rob has shared the stage with some of the biggest names in Canadian comedy including Gerry Dee (Mr. D), Brent Butt (Corner Gas) and one of his comedy idols, film star and SNL alum, Norm MacDonald!
From life's guilty pleasures like cell phones and television to sports, school and relationships Rob's been there and done it wrong, and he's been sharing his stories all across Canada for the past 17 years. When Rob Balsdon takes to the stage you always get a high energy and thought-provoking show that brings audiences together and truly makes them think as much as they laugh.