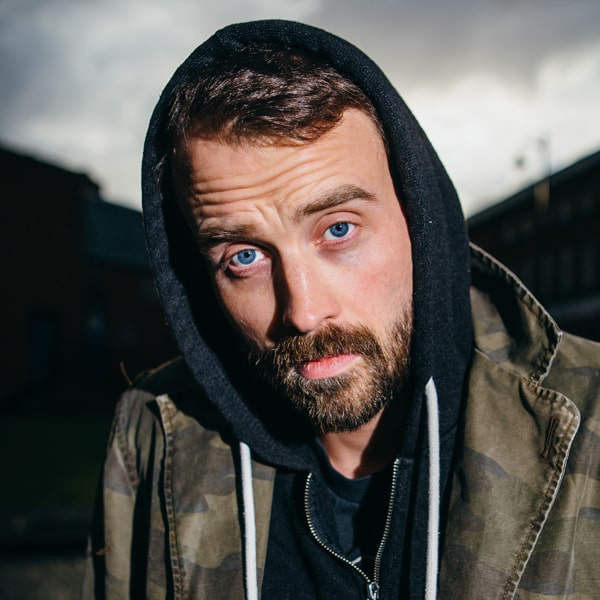 Show Schedule for
Paul Myrehaug
Saturday August 28, 2021
2:00 pm

|

Rotary Centre of the Arts



The Okanagan Comedy Festival is proud to present this radio recording of CBC's The Debater's. Entering their 15th season CBC Radio One, The Debaters is the hit show where comics go toe-to-toe in a battle of laughs and logic. Hosted by Steve Patterson, international headliner and two-time winner of Canada's Best Male Stand-Up, The Debaters is a combustible mix of sharply crafted comedic rants and hilarious adlibs. The engaging format is part stand-up, part quiz show and part comedy competition with the live audience picking the winners. Each show will feature its own unique debates.

SHOW LINE-UP
Steve PattersonPaul MyrehaugMyles AndersonAli HassanSophie BuddleJulie KimGavin ClarksonIvan DeckerTim Nutt
Advance Tickets: $ 39.95
Saturday August 28, 2021
7:30 pm

|

Rotary Centre of the Arts



The Okanagan Comedy Festival is proud to present this radio recording of CBC's Laugh out Loud. Laugh Out Loud is CBC Radio's hit stand-up comedy show hosted by Ali Hassan (guest host on Q and host of Canada Reads). This live recording show will present some of the best of Canadian comedy. Laugh out Loud's goal is to make more Canadians laugh out loud whenever they want — on radio, on-line, live and via their free podcast.

SHOW LINE-UP
Ali HassanPaul MyrehaugSophie BuddleIvan DeckerMike DelamontErica SigurdsonCharlie Demers
Advance Tickets: $ 34.95
Paul Myrehaug
Go Back Artist Website
Born in Camrose Alberta Canada, Paul Myrehaug is an internationally toured comedian with appearances on television, radio, festivals and world renowned comedy
competitions around the globe.
At twenty-two Paul moved to Toronto and started measuring his talents against other professional acts in comedy competitions around North America. After winning the
$25,000 dollar grand prize in the 2007 Great Canadian Laugh Off seen on The Comedy Network, Paul launched himself into the television, radio and festival circuit including: two appearances on CBC's Ha!, featured on The Comedy Network's "Comedy Shorts", appearances on Just for Laughs, United Kingdom's ITV4 "Altitude Comedy" and
Norway's "Comedy Central Scandinavia" special from Oslo. You can also hear Paul regularly on XM Sirius Satellite Radio and as a regular on the hit show "The Debaters"
heard on CBC Radio One.
Performances in: Canada, United States, Dominican Republic, England, Scotland, Ireland, Wales, Belgium, Netherlands, Italy, Belgium, Switzerland, France, Austria,
Portugal, India, Hong Kong, Thailand, China, Singapore, Malaysia, Indonesia, Cambodia, Australia, Norway, Denmark, Finland, Iceland, Sweden, Estonia, Lithuania,
United Arab Emirates, Bahrain, Qatar. Paul has also proudly performed for the Canadian, American and United Kingdom's
Armed Forces in Afghanistan, Iraq, Kuwait and Kosovo.
Luring his audiences in with charismatic charm, turns around, and makes them laugh at things they shouldn't. Fast wit at a slow pace leaves crowds in hysterics and begging for more. Paul is a sharp international performer with great stage presence. AN extremely fun comic to watch!