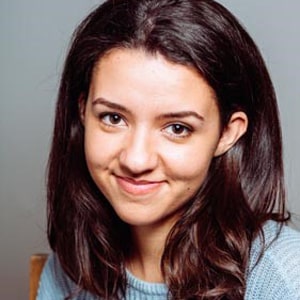 Show Schedule for
Maddy Kelly
Wednesday August 25, 2021
7:00 pm

|

Creekside Theatre



The Okanagan Comedy Festival is proud to present this radio recording of CBC's Laugh out Loud. Laugh Out Loud is CBC Radio's hit stand-up comedy show hosted by Ali Hassan (guest host on Q and host of Canada Reads). This live recording show will present some of the best of Canadian comedy. Laugh out Loud's goal is to make more Canadians laugh out loud whenever they want — on radio, on-line, live and via their free podcast.

Advance Tickets: $ 35

INCLUDES HST & CIF
Thursday August 26, 2021
7:30 pm

|

Rotary Centre of the Arts



The Okanagan Comedy Festival is proud to present this radio recording of CBC's The Debater's. Entering their 15th season CBC Radio One, The Debaters is the hit show where comics go toe-to-toe in a battle of laughs and logic. Hosted by Steve Patterson, international headliner and two-time winner of Canada's Best Male Stand-Up, The Debaters is a combustible mix of sharply crafted comedic rants and hilarious adlibs. The engaging format is part stand-up, part quiz show and part comedy competition with the live audience picking the winners. Each show will feature its own unique debates.

SHOW LINE-UP
Steve PattersonLori GibbsMaddy KellyPeter BrownRyan WilliamsJacob SamuelGraham ClarkKatie-Ellen HumphriesWes Borg
Advance Tickets: $ 39.95
Maddy Kelly is a comedian based in Vancouver, BC.
As a standup, Maddy's observational style and honesty in discussions around feminism and her mixed race heritage made her a favourite at clubs and venues across the country, as well as a two time guest on CBC's The Debaters, and an episode of CTV's The Standup Show with Jon Dore. At only 24, Maddy has honed an ability to relate to a younger audience, leading her to amass over 3.5 million views on clips of her stand-up on Tik Tok.
Maddy has also worked on numerous projects with Kelly&Kelly as a performer, writer and director including an upcoming podcast called Let's Make a Sci-Fi and The Slowest Show, a conceptual comedy tv show available on CBC Gem. In 2020 her sitcom project Untitled Apartment Sitcom was optioned by UTA's Clamor Network in Los Angeles.
Look her up on Instagram and Twitter @itsmaddykelly