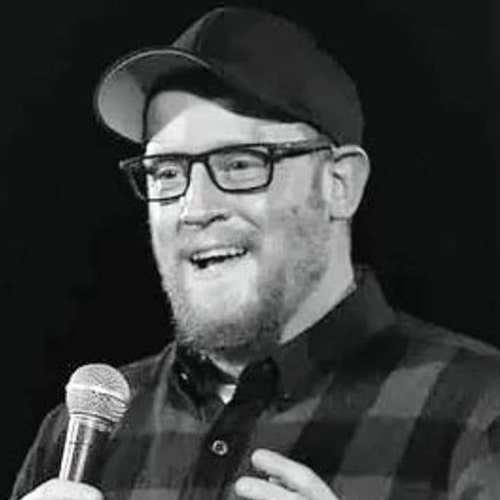 Show Schedule for
Kyle P. Ferris
Friday October 27, 2023
8:30 pm

|

DunnEnzies Pizza • Lower Mission
STAND-UP COMEDY @ DunnEnzies Pizza • Mission


SHOW LINE-UP
Kyle P. FerrisScott DumasMike Wilmot
ADVANCE TICKETS: $ 25

+ SERVICE FEES

- ( $ 30 AT THE DOOR )
Kyle P. Ferris is a Kelowna-based comedian known for his sharp wit, infectious energy, and unique perspective on life. With a knack for finding humour in the ordinary, Kyle has been entertaining audiences with his hilarious observations and quick-fire punchlines for over a decade. Known for pushing boundaries and challenging societal norms, Kyle fearlessly tackles a wide range of topics in his stand-up routines. From relationships and technology to pop culture and everyday absurdities, he fearlessly dives into the comical aspects of the human experience.
But it's not just his comedic prowess that sets Kyle apart; his larger-than-life personality and unabashed confidence have become synonymous with his performances. Audiences are captivated by his magnetic stage presence and infectious laughter, making each show a memorable experience.
While it's true that Kyle's unique physical attributes have become a part of his comedic persona, it's his talent for delivering laughter that truly defines him as a comedian. With his razor-sharp humour and undeniable charm, Kyle P. Ferris continues to leave audiences in stitches, proving that laughter knows no bounds.