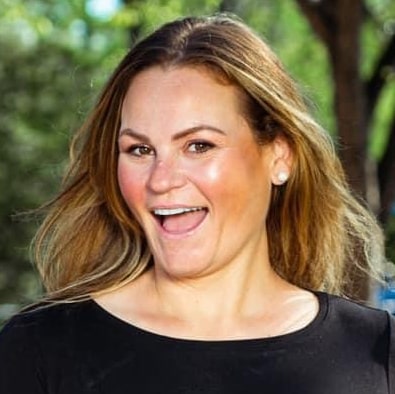 Show Schedule for
Kathleen McGee
Friday August 27, 2021
9:00 pm

|

Rotary Centre of the Arts



The Okanagan Comedy Festival is proud to present this radio recording of CBC's The Debater's. Entering their 15th season CBC Radio One, The Debaters is the hit show where comics go toe-to-toe in a battle of laughs and logic. Hosted by Steve Patterson, international headliner and two-time winner of Canada's Best Male Stand-Up, The Debaters is a combustible mix of sharply crafted comedic rants and hilarious adlibs. The engaging format is part stand-up, part quiz show and part comedy competition with the live audience picking the winners. Each show will feature its own unique debates.

SHOW LINE-UP
Steve PattersonYumi NagashimaMike DelamontSunee DhaliwalLisa BakerErica SigurdsonKathleen McGee
Advance Tickets: $ 39.95
Kathleen McGee
Go Back Artist Website
Did you have that babysitter who was the first person to explain what a bikini wax was? She was the one who always snuck into your mom's scotch, gave you a nip, then had a screaming fight with her boyfriend on your land line, warned you off all men, then the boyfriend showed up and they spent the rest of the night making out on your couch.
No? You do now.
Kathleen has been seen at Just for Laughs on The Nasty Girls Show, JFL Northwest Nasty Show, a finalist in SiriusXM Top Comic, Winnipeg Comedy Festival, CBC Debaters, Winnipeg Comedy Festival on CBC Television and she is one of the founders of the Grindstone Comedy Festival in Edmonton.
She has been a returning guest on Stop Podcasting Yourself, Ari Shaffir's Skeptic Tank and can be heard regularly on Sirius XM Radio. Kathleen also co hosts her own popular podcast "Dead Baby Bear" with fellow comedian Sean Lecomber. She has worked with some of the biggest names in comedy including Russell Peters, Hannibal Burress, Dave Foley & Ari Shaffir.
Kathleen's unapologetic and dark sense of humor will have you talking long after the show is over.