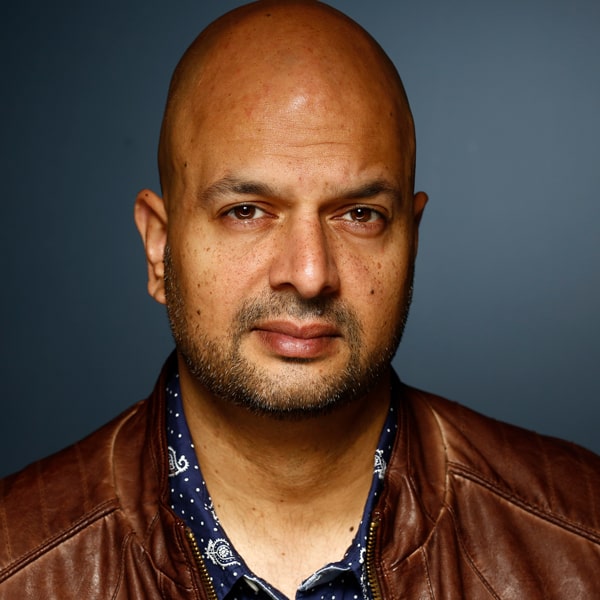 Show Schedule for
Ali Hassan
Ali is the host of the CBC Radio hit stand-up comedy show Laugh Out Loud – which also airs across North America on SiriusXM. Ali is also heard on CBC Radio, NPR, and PRX as a frequent guest host of the arts and culture show 'q', and As It Happens. For the past five consecutive years, Ali has hosted Canada Reads – the annual battle of the books on CBC Radio, Television, and on-line, celebrating the best of Canadian literature.
Ali has appeared on the big screen in award-winning films – Breakaway, French Immersion, and the cult hockey favourite Goon. In 2020, Ali appeared in the films MySpy, Mafia Inc, and Tammy's Always Dying (which had its world premiere at TIFF 2019).
Some of his recent television roles include Designated Survivor (ABC & Netflix), Cardinal (CTV), Holiday Calendar (Netflix), Odd Squad (PBS Kids, CBBC), Man Seeking Woman (FXX) and in 2021 you can see Ali in episodes of the brand-new seasons of Workin' Moms (CBC) and Murdoch Mysteries (CBC).
In Fall 2019, Ali toured across Canada as one of the stars of Just For Laughs Comedy Night In Canada tour, hosted By Rick Mercer. And in 2021, Ali's sets from Just for Laughs and the Winnipeg Comedy Festival will air on television.
His new book 'Is There Bacon in Heaven?' will also come out in 2022 with Simon & Schuster.